Turning Point Action's Key Issues
With America's current culture, TPA prioritizes these eight issues as necessary to save this country.
Look Below for More

American Culture
The center of the fight for freedom starts with American culture. The foundation for America's longevity is patriotism, embracing the individual spirit, and supporting state rights. All bills and policies should be for Americans by Americans. Made in America.

Big Tech & Free Speech
Big Tech companies are targeting every American's 1st Amendment right to freedom of speech. These companies are looking to control the narrative and shut down anyone that disagrees with them. Turning Point Action is fighting to ensure the right to free speech across all forms of media and terminating bias censorship by Big Tech.

Border Security
America is currently under attack at our borders. Our young people are dying from cartel drugs such as fentanyl. Human trafficking is rising nationwide. Securing our borders to protect Americans from illegal activity, drugs, and other dangers must be a priority for our representatives.

Election Integrity
Every American has a right to trust that their vote was counted fairly. Turning Point Action believes that we must secure our elections from fraud to ensure the political process remains free and fair to all legally authorized voters.

Medical Freedom
Every American, born and unborn, has the right to a healthy life. Turning Point Action believes in a healthcare system based on individual freedom, giving the power back to American citizens and their families. Medical freedom is the civil rights issue of the next generation.

School Choice
A zip code does not define a child's future. Current education uses "woke" ideologies such as Critical Race Theory, sex education for children, and more to indoctrinate our children into hating America. Turning Point Action believes in giving parents the ability to choose where their children attend school to help guarantee that the school system's control remains in the hands of the citizens.

Second Amendment
All Americans have the God given right to protect themselves, their families, and their property. Turning Point Action prioritizes defending the American people's right to keep and bear arms.

Taxes and Spending
Americans work hard for their money. However, the current administration values hiring 80,000 new IRS agents instead of working for the American People. Turning Point Action advocates for reducing overall government spending and lowering taxes and the national debt while maintaining a balanced budget.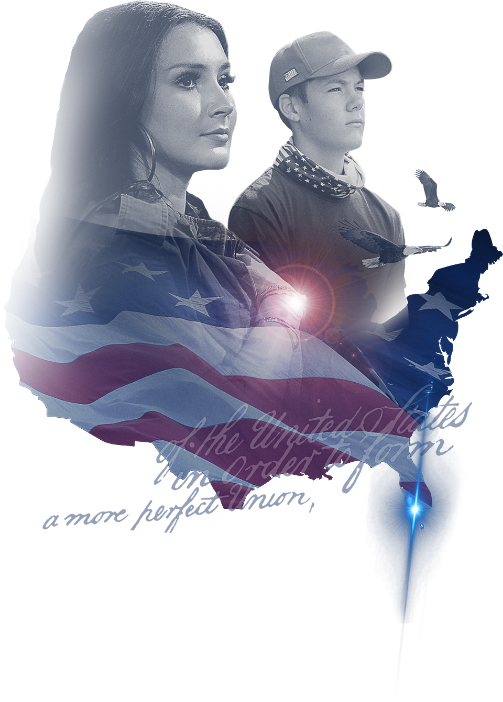 DONATE
Our mission is unachievable without your help. We accept a wide range of donation options to ensure the preservation of this great country!